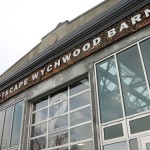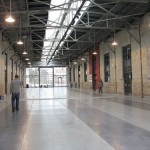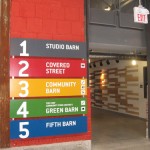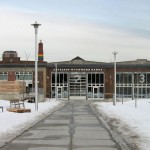 Photos by Cait McKinney
The Artscape Wychwood Barns is a multi-purpose, not-for-profit community centre located near St. Clair Avenue West and Christie Street in Toronto's midtown area. Housed in a series of renovated maintenance barns built by the predecessor to Toronto's Transit Commission between 1913 and 1921, the space features office and meeting space for 12 non-for-profit organizations, 15 artists studios and 26 artist live/work studios, all offered by application at affordable, below-market rents. The centre also houses a public community art gallery which features the work of local artists and barn residents.
Though the barns officially opened in November 2008, the initial proposal to the community for re-development of the site was made in 2000, after the barns had stood unused since the mid-80s. Artscape signed on to the project in 2004, joining the partnership between the city and several community groups. Toronto-based Artscape's mandate is non-profit arts-focused real estate development that provides affordable studio and living space for artists in a city where rising rental costs force many away from their art practice to earn a living. Artscape manages six buildings across the city's downtown, including sites in the Queen West/Parkdale neighborhood, Liberty Village and the Distillery District.
Community input has guided the barn project from the beginning. Planners arrived at the building's concept through a lengthy public consultation process. Community events including education initiatives and arts-focused public programming help to fulfill the barn's outreach mandate. A Community Association Board made up by community leaders and artist-residents oversee this programming.
Early on in the project, environmental stewardship was identified as a significant local priority. The renovated barns are the first heritage building in Ontario to received LEED (Leadership in Energy and Environmental Design Canada) designation, achieved through the inclusion of geo-thermal heating, energy-efficient lighting, a storm-water recycling system and several other conservation features. One of the converted barns, called the Green Barn, is run by The Stop Community Food Centre, and features a green house, community garden, food bank and public organic market.
The barn project has not been without contention. From the early planning and proposal stages, community groups with names like "Friends of a New Park" and "Neighbours for 100% Park" have advocated for and against the project, respectively. Their debate and activism is outlined and analyzed in detail by Bob Hanke and Jody Berland in "Signs of a New Park" (see links below for full text). Issues debated by these groups include the use of public funds for artist housing, the level of consultation done by the city during the proposal phase, and the broader ideological question of what constitutes a "public space."
- Cait McKinney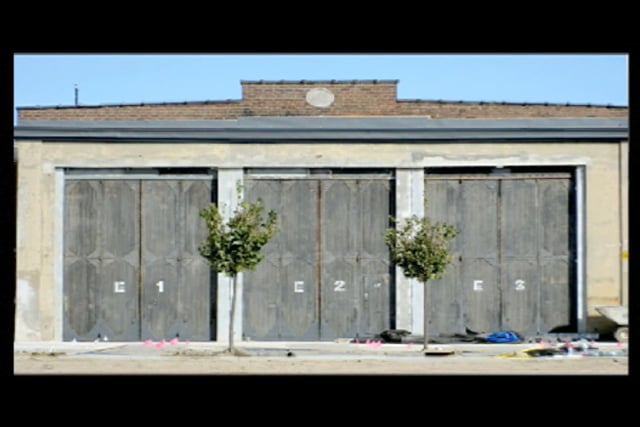 Wychwood Barns construction (slide show)
Wychwood Barns public consultation
Hillcrest Community Centre, March 1, 2006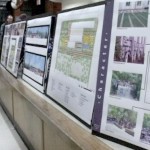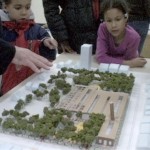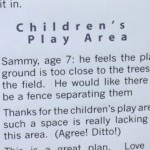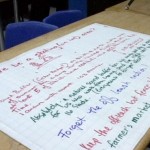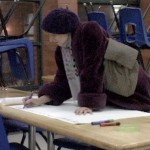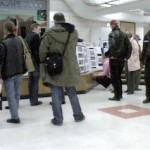 Articles and links
"Signs of a new park" by Jody Berland and Bob Hanke, from Public:Art/Culture/Ideas 26 (2002), page 72-99. (PDF file).
Spacing Magazine's Laura Boudreau blogs on the barn project (includes profiles of resident artists)
Green Barn tour with Nick Saul, executive director of The Stop Community Food Centre
Toronto City Councillor Joe Mihevc and Mayor David Miller speak at Grand Opening Celebration, Nov. 20, 2008
Interview with barn restoration architect, Joe Lobko
Daphne Gordon, "Excitement builds over Wychwood barn-raising" from The Toronto Star, Nov. 21, 2008