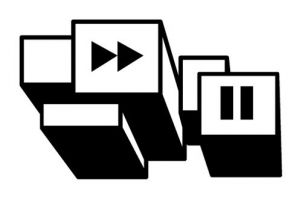 Programmed by Janine Marchessault and Scott McLeod and presented by Prefix Institute of Contemporary Art in association with the Visible City Project and Archive of York University

The Urban Field Speakers Series centres on the role of art in transforming the experience of the city. Through lectures, audio-visual presentations and discussions, it explores how creative practices can help improve the quality of urban life and planning in Toronto and around the world. This series of monthly events brings together an array of international and local participants, including artists, architects, curators, designers and scholars, who are working at the intersections of technology, communications and aesthetics. Reflecting a broad range of perspectives and practices, the events build upon each other to inspire dialogue on the role of the city in art, and art in the city.
The speakers for the 2009 season were Vera Frenkel, Carey Young, Chantal Mouffe, Raqs Media Collective, and Phyllis Lambert.
---
Chantal Mouffe
Moderated by Jennifer Fisher
April 9, 2009
Chantal Mouffe, Professor of Political Theory at the University of Westminster in London, speaks on several understandings of the notion of "Public Space" and their consequences for democratic politics and artistic practices. The event is moderated by Jennifer Fisher, Assistant Professor at York University.
Chantal Mouffe is Professor of Political Theory at the University of Westminster in London and has taught and held research positions at many universities including Harvard University, Cornell University, University of California, the Institute for Advanced Study at Princeton and the Centre National de la Recherche Scientifique in Paris. She is a corresponding member of the Collège International de Philosophie in Paris. As the editor of Gramsci and Marxist Theory, her first major publication, Mouffe opened up a critical dialogue with Marxism that would act as one of the main focuses of her work. She became well known as the co-author, with Ernesto Laclau, of Hegemony and Socialist Strategy: Towards a Radical Democratic Politics (Verso) and has edited numerous political volumes including Dimensions of Radical Democracy: Pluralism, Citizenship, Community (Verso), Deconstruction and Pragmatism (Routledge) and The Challenge of Carl Schmitt (Verso). Mouffe is currently engaged in projects that examine the rise of right-wing populism in Europe and in research that is formulating an "agonistic" model of democracy.
Jennifer Fisher is Assistant Professor of Contemporary Art and Curatorial Studies at York University. She is a founding member of the curatorial collaborative DisplayCult, whose upcoming projects include MetroSonics at the National Gallery of Canada and a curatorial commission of fifteen site-specific installations for the City of Toronto's Nuit Blanche. Fisher is the editor of Technologies of Intuition (YYZ Books), and her essays have appeared in the anthologies The Senses in Performance (Routledge) and Caught in the Act (YYZ Books). For six years, Fisher served as the assistant editor of Parachute and she has contributed to numerous journals including n.paradoxa, Tessera, Art Journal and Public. She is currently the Graduate Program Director in Art History at York University.
* Please note, there is a small part of the lecture (30 seconds or less) between Part 6 and Part 7 that was not recorded.
| | | |
| --- | --- | --- |
| Mouffe Part1 | Mouffe Part2 | Mouffe Part3 |
| Mouffe Part4 | Mouffe Part5 | Mouffe Part6 |
| Mouffe Part7 | | |
---
Phyllis Lambert
Moderated by Luigi Ferrara
May 14, 2009
Phyllis Lambert - (CC, GOQ, CAL, FRAIC, FRSC, Hon FRIBA, Hon FAIA, FSAH, LL D), architect, is Founding Director and Chair of the Board of Trustees of the Canadian Centre for Architecture in Montréal. The CCA's mandate as an international research centre and museum is founded on the conviction that architecture is a public concern. A new form of cultural institution, the CCA wishes to build public awareness of the role of architecture in society, promotes scholarly research in the field and stimulates innovation in design practice.
Lambert is recognized internationally for her contribution in advancing contemporary architecture and for her concern for the social issues of urban conservation and the role of architecture in the public realm. She first made architectural history as the Director of Planning of the Seagram Building (New York) 1954-58. She is the author of several major publications and holds honorary degrees from universities worldwide.
Luigi Ferrara is the Director of the School of Design at George Brown College and the Institute without Boundaries, a post-graduate program that aims to foster collaboration between disciplines to create innovative local solutions to 21st-century global challenges. His previous accomplishments include his time with the International Council of the Societies of Industrial Design (ICSID) where he served as an Executive Board Member from 1997-2003, and then as President in 2003-05, after which he assumed the role of an ICSID Senator. Ferrara was the President and CEO of DXNet Inc. between 1999-2002.
This lecture was recorded and is available online on the website of the Canadian Centre for Architecture (CCA). A link will be provided when the lecture is available.
CCA 2009 - Phyllis Lambert, 1/2
CCA 2009 - Phyllis Lambert, 2/2