Prefix Institute of Contemporary Art is proud to present the seventh season of the Urban Field Speakers Series. This international lecture series brings together an array of global and local participants, including artists, architects, curators, designers and scholars, who offer unique perspectives on the role of art in transforming the experience of the city. Past series have featured presentations by such erudite speakers as Alfredo Jaar, Cuauhtémoc Medina, Chantal Mouffe, Saskia Sassen and Anthony Vidler, moderated by local luminaries such as Adrian Blackwell, Luigi Ferrara, Elle Flanders, Shawn Micallef and Dot Tuer.
---
Krzysztof Wodiczko
Moderated by Barbara Fischer
January 19, 2012
The internationally renowned artist speaks about his pioneering video projections on buildings and monuments, and the involvement of city residents. Moderated by the Executive Director/Chief Curator of the Justina M. Barnicke Gallery, Hart House, University of Toronto.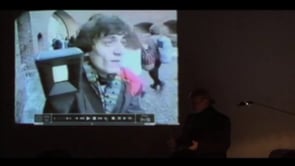 Wodiczko Complete Video
---
Nikos Papastergiadis
Moderated by Rinaldo Walcott
February 9, 2012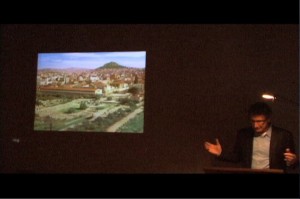 The Professor of Cultural Studies, Media and Communications at the University of Melbourne speaks about publics screens and their transformation of public space. Moderated by Rinaldo Walcott, Asociate Professor and Chairs of the Department of Sociology and Equity Studies in Education at the University of Toronto.
---
Jorge Munguia
Moderated by Dylan Reid
March 8, 2012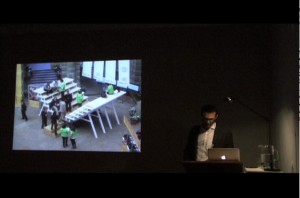 The Mexican curator presents an overview of his work with Pase Usted, a non-profit organization that promotes change and development through ideas and seeks to improve the quality of life in Mexico City. Moderated by Dylan Reid, a Senior Editor of Spacing magazine. Presented by Prefix in association with Sketch.
---
Los Carpinteros
Moderated by Michelle Jacques
April 5, 2012
The Cuban artist duo speaks about their contemporary art practice, emphasizing the place of built form within their work. Moderated by the Associate Curator, Contemporary Art, at the Art Gallery of Ontario. Presented by Prefix and Latin American-Canadian Art Projects (LACAP).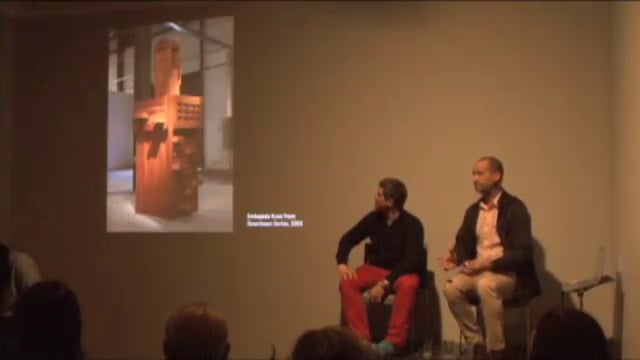 Los Carpinteros
---
Uriel Orlow
Moderated by b.h. Yael
April 24, 2012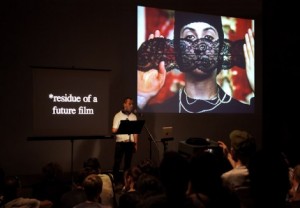 The Swiss artist presents his lecture-performance, Aide-Mémoire, in which he explores the territory between travelogue, slide show, obscure history lesson and immersive soundscape. Moderated by b.h. Yael, filmmaker, artist and Professor of Intergated Media at OCAD University. Presented by Prefix in association with the Cooper Union School of Art and the Vera List Center for Art and Politics, The New School.