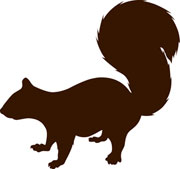 The Urban Field Speakers Series centres on the role of art in transforming the experience of the city. Through lectures, screenings and discussions, it explores how creative practices can help improve the quality of urban life and planning in Toronto and around the world. The 2006-2007 series brought together an array of international and local participants, including artists, architects, critical theorists, designers and historians, who are working at the intersections of technology, communications and aesthetics. Reflecting on a broad range of perspectives and practices, the events build upon each other to inspire dialogue on the role of the city in art, and art in the city.
This series was programmed by Janine Marchessault and Scott McLeod and presented by Prefix Institute of Contemporary Art in association with the Visible City Project + Archive.
---
Maaretta Jaukkuri
Moderated by Saara Liinamaa
February 1, 2007
Maaretta Jaukkuri is the Chief Curator at the Kiasma Museum of Contemporary Art, Helsinki. She was born in Rovaniemi, Finland. A graduate of the University of Helsinki, she worked as exhibitions and information secretary at the Artists' Association of Finland from 1970 to 1983 and was head of exhibitions at the Nordic Arts Centre, Suomenlinna, from 1983 to 1989. From 1989 to 98, she co-curated the major international sculpture programme Skulpturlandskap Nordland/Artscape Nordland. Since fall 2004, on permission from the Kiasma Museum of Contemporary Art, she has been working as Professor of Art and Common Space at the Norwegian University of Science and Technology, Faculty of Art and Architecture, Trondheim.
Jaukkuri has also worked as a freelance curator for the Nordic pavilion at the Venice Biennale in 1988, the European section of the Sao Paulo Bienal in 1998, and the ARS Baltica Prologue exhibition in Kiel in 1991. She was part of the curatorial team for the Lebt und arbeitet exhibition in Vienna in 2000 and is a board member of Mani-festa, the European arts organization based on Amsterdam. She is the author of numerous articles and books on contemporary art.
| | | |
| --- | --- | --- |
| Jaukkuri Part1 | Jaukkuri Part2 | Jaukkuri Part2 |
---
Hedwig Fijen
Moderated by Luis Jacob
March 1, 2007
Hedwig Fijen is the Founding Director of Manifesta 1 in Rotterdam and Executive Director of the Manifesta Foundation in Amsterdam. In 2001, to reinvent the structure of Manifesta as a biennial, she initiated a structural and theoretical program that included the Manifesta Journal, Manifesta publications, Manifesta Coffee Breaks and other conferences, and a lecture series entitled Decoding Europe.
In the early 1990s she was trained as a curator at The Netherlands Office of Fine Arts and then worked as an independent curator and senior consultant. She has lectured extensively and written many articles in the context of Manifesta as a biennial.
| | | |
| --- | --- | --- |
| Fijen Part1 | Fijen Part2 | Fijen Part2 |
---
Nelson Brissac
Moderated by Shawn Micallef
April 26, 2007
Nelson Brissac is a philosopher whose research focusses on art and urbanism. A leading figure in Brazil's bid to address its urban challenges, Brissac is the founder, organizer and curator of Arte/Cidade (Art/City), a series of "urban interventions" in Sao Paulo. Started in 1994, Arte/Cidade brings together artists and architects from around the world to rethink the structural and social dynamics of complex urban spaces.
Brissac has a Ph.D. from Université de Paris I - Sorbonne and was an invited researcher at Columbia University. He has published numerous books including Arte/Cidade: Intervencoes Urbanas (2002), Paisagens Urbanas (1996) and he co-authored America (1999). Brissac is currently a professor in the communication and semiotics programs at the Pontifical Catholic University of Sao Paulo.
| | | |
| --- | --- | --- |
| Brissac Part1 | Brissac Part2 | Brissac Part2 |
---
Constance Classen
Moderated by Janine Marchessault
May 17, 2007
Constance Classen is the award-winning author of numerous books and articles on the social history of the body and the senses. Her books include Worlds of Sense: Exploring the Senses in History and Across Cultures, The Color of Angels: Cosmology, Gender and the Aesthetic Imagination and Aroma: The Cultural History of Smell, co-authored with David Howes and Anthony Synnott. Recently she edited a collection of essays on the sense of touch in cultural contexts entitled The Book of Touch.
Classen holds a Ph.D. from McGill University and has held research fellowships at Harvard University and the University of Toronto. She is currently a visiting scholar at the Canadian Centre for Architecture in Montréal, where she is investigating the sensory and experiential dimensions of architectural design in eighteenth- and nineteenth-century England.
| | |
| --- | --- |
| Classen Part1 | Classen Part2 |