The Social Sciences and Humanities Research Council of Canada (SSHRC) is an arm's-length federal agency that promotes and supports university-based research and training in the social sciences and humanities. SSHRC grants and fellowships programs allow researchers to explore, invent and develop deep expertise in a wide variety of disciplines, as well as to target research to specific social needs.

The Canada Research Chairs (CRC) Program is administered by SSHRC and funds researchers that are recognized as leaders in their fields. Chairholders advance the frontiers of knowledge, not only through their own work, but also by teaching and supervising students and coordinating the work of other researchers.
As Canada Research Chair in Art, Digital Media and Globalization, Professor Janine Marchessault supports a program of research concerned to trace the genesis and epistemological implications of experimental spaces and new research collaborations involving artists inside urban contexts. The research engages with graduate students across Fine Arts, the Social Sciences and the Humanities to investigate the new roles for artists within globalization and to evaluate their contributions to new forms of citizenship and urban experience.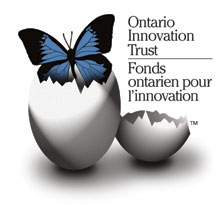 The Ontario Innovation Trust (OIT) was created by the Government of Ontario to help Ontario's universities, hospitals, colleges and research institutes enhance the infrastructure needed for scientific research and technology development.
Through the Trust complementary investments have been provided for projects in Ontario supported by the federal government's Canada Foundation for Innovation.
The Canada Foundation for Innovation (CFI) is an independent corporation created by the Government of Canada to fund research infrastructure. The CFI's mandate is to strengthen the capacity of Canadian universities, colleges, research hospitals, and non-profit research institutions to carry out world-class research and technology development that benefits Canadians.
With the support of the CFI's Canada Research Chairs Infrastructure Fund, the Albert and Lucy Boden Media Lab at York University was renovated to provide digital workstations as well as a screening and conference room for faculty, students, and researchers of the Visible City Project.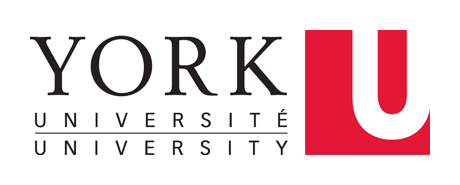 Excellence in research is central to York University's mission and is fundamental to the university's ability to contribute to the economic, scientific, cultural and social health of our society. Research at York takes place in every discipline and spans the full spectrum of programs from the pure and applied sciences through business, law, and the humanities and social sciences. Home to 21 organized research centres, York University has a strong history of collaborative, interdisciplinary, and innovative research.